Tuesday, December 25, 2007
AH!!..damn stress up recently..wad a amazing holiday..its like so much things have happened..way too muuch for me to handle..i need time to relax and get life back to normal..oh goodd..plsss help meee..haii
She left her message at
7:02 AM
Sunday, December 23, 2007
Guess its just not meant to be...its like this since young..nvr once..was i given the right to do the things i want..its always wad they want..i tried to have a diff lifestyle hoping tat maybe they will understand and let it go..hoping tat they will give me a chance and treat me as a more grown up person..but no..they want me to be like wad i used to be..the same old guy who go home after sch..slp at home..stare at the celling and occasionally go out wif my friends..tats the type of life!i really dun noe wad to do..i feel so stresss recently!!!...this year definately has the highest frequency change for my life..
She left her message at
9:59 AM
Thursday, December 20, 2007
Work work work!!!...aiming towards my psp goal..lol really wanna buy a psps..thenn i can finally go back to last time..GAME GAMeGAME!!and of course music toooo plsu plus plus..i can watch show wif it...,.a gadget which can provide me everything i want!!..last time play RPG game on playstation..kinad sian..coz need go home then can continue the story..but now!!..i can continue it anywhr!!>.while wlaking..taking bus..or anywhr!!..yeah!!!..soo yup yup..gona work more..earn money..
She left her message at
8:54 AM
Saturday, December 15, 2007
okay...two days..one day whole day stay home..and today go work afternoon..!!..hope tat my parents will be happy now..=.=..keep saying i go out late late a lot..haiyoo..cant stand them..okay la..anywayy i just dled just like heaven..a movie i will nvr 4get i guess..since 2005 i watch the movie le...till now i still feel like watchingg..i love love lvoe reese witherspooonnnnn...she isss such a gdddd actorr..so far the only romantic show i like is just like heaven..i really recommand it siaaa...damn nice la..got ghost and human de story..and the story line is kinda fresh to me..u must watch it to noe..its not your everyday kinda ghost and human love story..its more special..so yar lo..must watch!!!..very touching and with a lil humor....
She left her message at
7:44 PM
Monday, December 03, 2007
okayyy...a lil update of the sch's wall..lol..heres the new wall...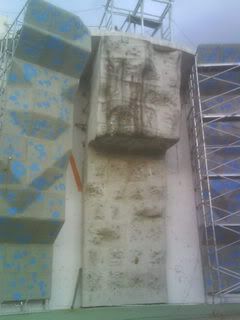 She left her message at
8:49 AM